The word 'poverty' is used by different people in different ways. In the UK, the way the word has been used has changed over history. We can't hope to give you comprehensive information about the topic. Instead, we signpost here some places where you can find out more for yourself.
PSE
A really good place to find out more is an academic, yet very accessible, website called Poverty and Social Exclusion.  This website is a collaboration between six UK universities and other groups. As well as a whole section on how poverty can be defined it also contains case studies and video material as well as some reports that can be downloaded.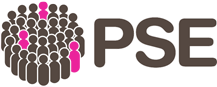 Downloads
Here are two documents that provide useful insights:-

"Below the Breadline" by Niall Cooper, Sarah Purcell and Ruth Jackson is a report published in June 2014 by Church Action on Poverty and Oxfam. It charts the rise of Food Poverty in Britain today and makes a number of recommendations for Government action to improve the situation of those needing help.

 "Women and Poverty", published by the National Board of Catholic Women in May 2015. They prepared this report after a series of 'poverty hearings' and study days across the country.
The Church and Poverty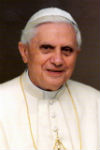 Deus Caritas Est – Encyclical Letter of Pope Benedict XVI
"Within the community of believers there can never be room for a poverty that denies anyone what is needed for a dignified life."
Read the full text
Other encyclical statements about poverty are summarised on the Catholic Social Teaching website
For an interesting article about the origins of the 'Preferential Option for the Poor' take a look at this article by John Dear about Gustavo Gutierrez – who wrote the groudbreaking 'A Theology of Liberation' in 1971.
Citizens Organising
Leeds Citizens is a bottom-up organisation of local groups who are committed to working for the Common Good of everyone in Leeds. This is an exciting development for Leeds.  There were over 700 people at their founding assembly in July 2015.
Could it be a good way forward for other areas in the Leeds diocese to push for changes to improve the lives of poor people in our communities?